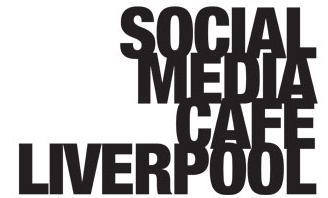 The use of audio in social media has grown steadily since the dawn of podcasting and today with platforms like Audioboo and Soundcloud enabling public engagement in projects and products it's still expanding. The panellists this month are Musician and Writer - Dan Lynch, The Podcast Guy and European Podcast Ambassador - Dave Thackeray and Podcaster Graham Holland from Liverpool Acoustic Live.
Dan Lynch, co-organiser and speaker said
"People should come along to learn more about podcasting and how it can be useful for business, marketing or just for fun. I've been very lucky that making a popular podcast has opened many doors for me over the years. My own story ties heavily into social media and SMC Liverpool makes the perfect setting to tell it."
The presentations are followed by a Panel discussion and Q&A session open to everyone for contributions, with questions being taken from twitter and via the Live Video Stream using the Hastag #SMCLiv.
Social Media Café Liverpool is an evening examining the way that Social Media affects society, discussing its uses and implications. It will promote a responsible and professional use of these digital tools, be that in for personal or business purposes.
Social Media Café Liverpool is organised by How Why DIY CIC which aims to promote technological and digital understanding in Liverpool.
Listing Information
Social Media Cafe Liverpool
Date: 19th April
Time: 6.00-11pm
Venue: Static Gallery, (Static Trading), Roscoe Lane off Berry Street, Liverpool, L1
Cost: Free but please book
Tickets available from:
http://socialmediacafeliverpool.wordpress.com/book-now/
Refreshments: Pay Bar
Accessibility: The venue is accessible for wheelchair users but has no hearing loop.
Twitter:@smcliv
Website: http://socialmediacafeliverpool.wordpress.com
Email: This email address is being protected from spambots. You need JavaScript enabled to view it.
Download the press release in PDF format
There is more information available on the Social Media cafe Liverpool site here