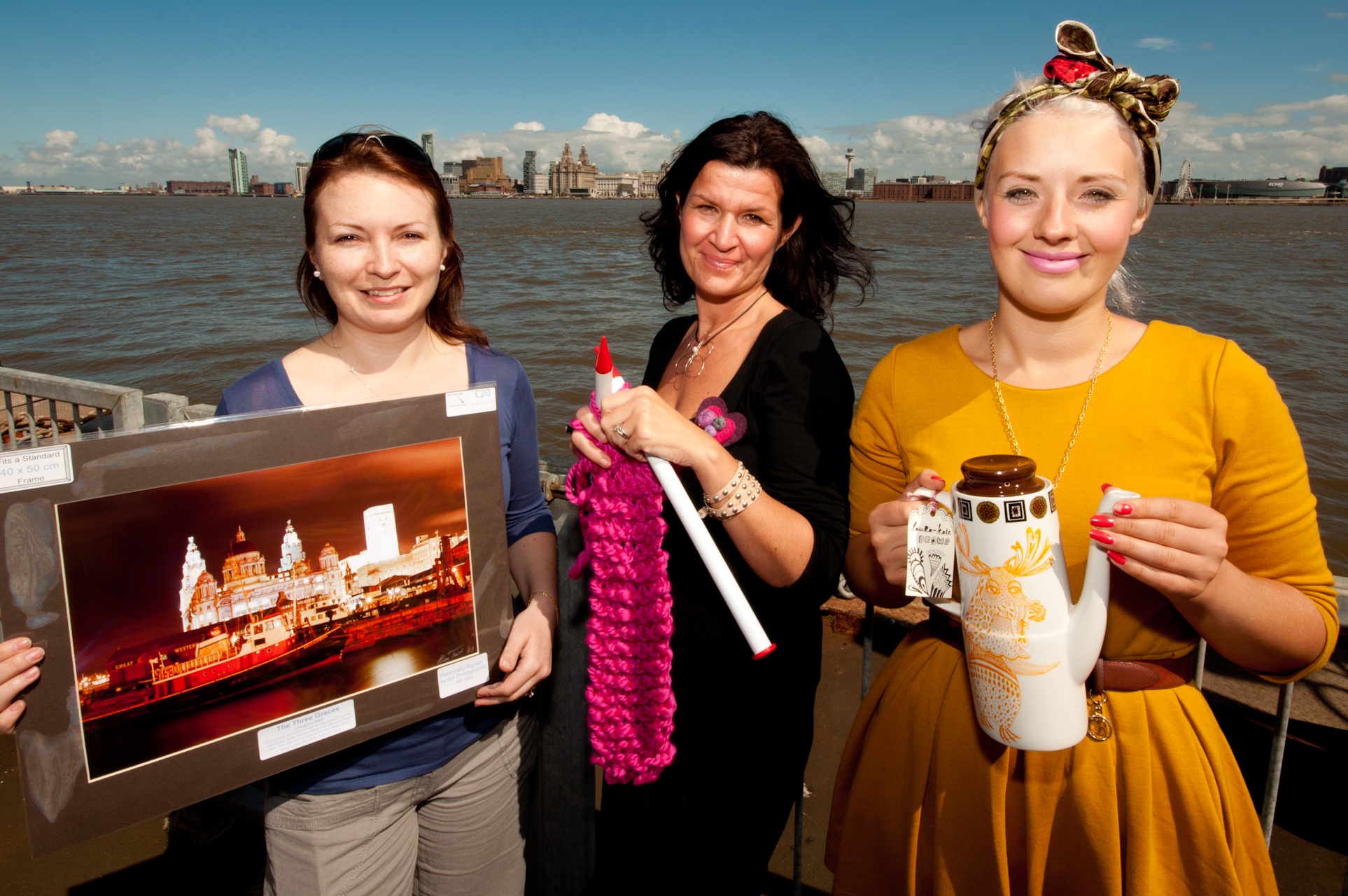 Visitors will be surrounded by music and creativity at this special weekend event organised by Open Culture in partnership with Mersey Ferries and Merseytravel.
Emma Lawrence Merseytravel Public Art Officer said, "We want families to come to Woodside and discover the fantastic array of activities on offer. It'll be a great day out with something to appeal to all ages including sailing on the ferries, arts & crafts, music and the U-boat Story. Woodside has also got one of the best views of the River Mersey and Liverpool waterfront which is just breathtaking."
On Saturday 20th August the Grand National Chorus, a 25 strong all male four-part harmony chorus who have over 1000 performance under their belts, will be performing live on the Ferry and at Woodside between 12noon-2pm, plus Liverpool accordionist Helen Maher will be performing live on both days from 1-3pm.
Families can also benefit from a 'Child goes free' offer on the joint River Explorer Cruise and U-boat story tickets. To find out more pick up an 'Art by the Ferry' flyer from Merseytravel stations and centres.
Art by the Ferry featured artists:
Illustrator Laura-Kate Chapman creates painting and prints of her intricate and beautiful patterns and characters, which also adorn tea ware, plates and t-shirts
Charmione Lloyd creates quirky and unique handmade accessories, mixing together vintage and modern elements to create one off accessories and jewellery.
Photographer Alina Tait offers an impressive collection of Liverpool and wild life photography.
Sarah McGrath presents a great range of handmade wooden room accessories, including name plaques and wall letters. The perfect gift for that discerning little boy or girl.
Event information:
Art by the Ferry
10am-6pm
20 & 21 August 2011
Woodside Ferry Terminal,
Birkenhead (nr Hamilton Square Rail Station)
FREE ENTRY
SUBMIT YOUR NEWS
via Press release